1964 An Aston Martin DB5, the model car featured in the James Bond film Goldfinger. He has fetched $2.4 million at auction. To be exact, it was sold for $2,425,000, and the last owner of the car was the late actor Sean Connery, who also played the main character in Goldfinger. The owner of the car has not been named. But as part of the package, the owner of this historic car will have the opportunity to drive with former Formula 1 champion Sir Jackie Stewart. Sir Jackie Stewart is a longtime friend of Sean Connery. And now Sir Jackie Stewart has reached the age of 83.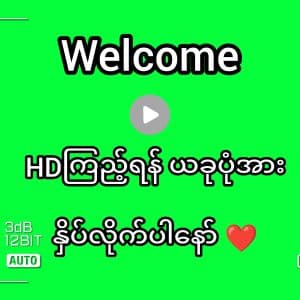 The Aston Martin DB5 was the first car to appear in Goldfinger, released in 1964. But the car that went on sale recently doesn't have the weapons and gadgets that Bond is known for. And this car is not actually used in the movie, but a personal car purchased by Sean Connery in 2018. It was originally black, but it was refinished in Snow Shadow Gray to match the Bond cars.
Sean Connery (car auction)
Before the sale, Sean Connery kept the car at his home in Switzerland. Although he liked the car, he was not allowed to ride it because it was difficult for him to travel in Europe at his age. Sean Connery last October He passed away in 2020 and was 90 years old when he died.
Notable cars featured in James Bond cars include 1964 Aston Martin DB5, 1969 Aston Martin DBS, 1985 Aston Martin V8 Vantage Volante, 2002 Aston Martin V12 Vanquish, 2006 Aston Martin DBS V12, 2020 Aston Martin DBS Superleggera, 1961 Sunbeam Alpine Series II, 1935 Bentley Mark IV Drophead. 3.5 Litre, 1967 Toyota 2000 GT, 1969 Mercury Cougar XR-7, 1971 Ford Mustang Mach 1, 1977 Lotus Esprit S1, Citroën 2CV, 1962 Rolls Royce Silver Cloud II, 1995 BMW Z3, ​​2020 Land Rover Defender (New), 2020 Range Rover Sport SVR.
Hundreds of Pedal Cars to be Sold at Mecum Auction (car auction)
Pedal cars are not new to us. But as a child's toy, People usually set it as a cruise. Now, Mecum is going to hold an auction where pedal cars lovers can buy a bunch of pedal cars. Nearly 800 Pedal Cars will be sold at this event. In other words, these Pedal Cars can be considered as classic pedal cars, which is good news for those who want to buy and collect them. Some cars are as old as 100 years, while others are still original. Some are refurbished cars. And in addition to the Dal Cars, the 1964 Amphicar 770 will be included in the Mecum auction along with 120 other classic cars.
Elmer's Auto & Toy Museum will be selling important parts for classic car collectors later this month through Mecum Auctions, including classic pedal cars. Also included in the sale are original parts such as a windshield frame, hood ornament. The spare disc tire from a 1920s Steelcraft Buick pedal car or 927 American National Lincoln pedal car. Also included is a 1950s Hamilton Jeep Wrecker and an AMF Red Mustang. They making this an eye-catching auction for classic car collectors. The auction will be held from September 14 to 17. As bidders, bid prices in person or by phone or You have to register by name or on the internet.